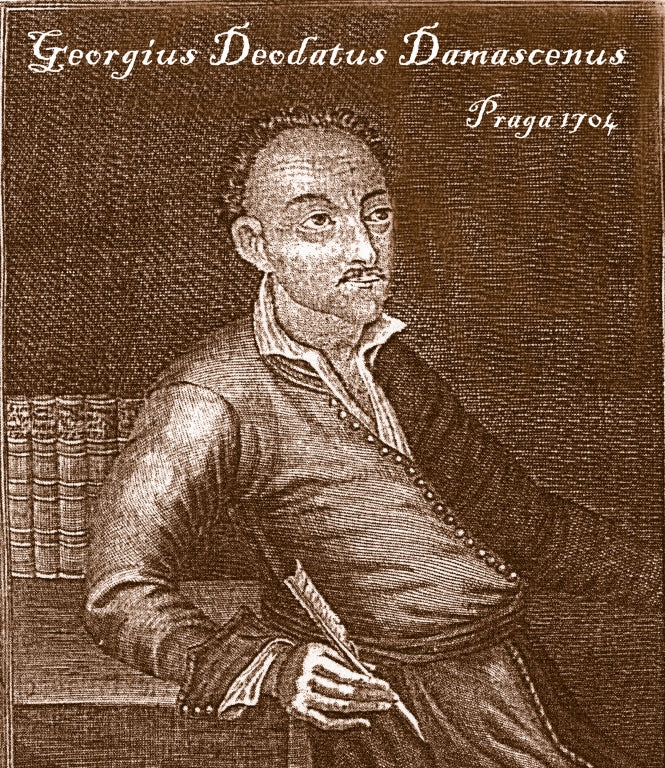 THE STORY BEGINS IN 1704
Armenian Georgius Deodatus Damascenus founded the first Czech coffee lounge in Prague, named The Golden Snake.
Nearly three hundred years later, in 1995, the Armenian Gevorg Avetisyan came to the Czech Republic to settle there with his family. He begged God to show him the right way to support his family and promised that if He helped him, he would have the Saint Jost Church cross restored. Not long after that, he recalled a miracle - A Honey Miracle, which was as a traditional Armenian family recipe of his favourite layered honey cake. Initially, the cakes were baked just for his friends, but later he has been able to offer them to the local coffee shops and confectioners where the honey delicacy quickly gained the great popularity. The fragrant, sweet and soft cake was named after his mother and daughter - Marlenka.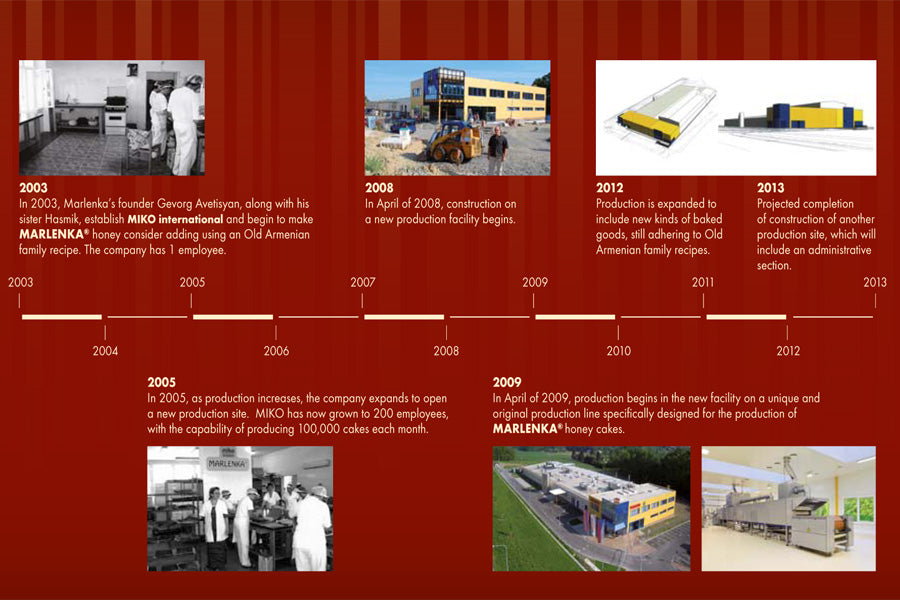 2003
Gevorg Avetisyan along with his sister founded MIKO International, which along with the MARLENKA® honey cakes also produces many others desserts using their authenthic and traditional Armenian family recipes.
MARLENKA International currently employ around 200 people, working around the clock 24/7 in non-stop production. On montly basis, we bake over 100,000 MARLENKA® cakes, 50,000 MARLENKA® nuggets, 35,000 small cakes, 15,000 Napoleonky and 2,000 pieces of Pachlava. This massive success enable us to export our products to more than 35 countries around the world.
ONLY THE BEST..
carefully selected natural ingredients are used for the production of this honey delicacy.
With honey acting as a natural preservative and by using a unique vacuum and O2 absorbent packaging technology, our cakes have a long shelf-life of up to 90 days in an ambient environment, even though they are completely FREE from any artificial preservatives, colours or GM ingredients. Thanks to their superior quality, all MARLENKA products comply with the strictest requirements for health and safety and also hygienic standards.
2012
As the popularity and great reputation grew, MARLENKA established itself in Edinburgh.
From there supplies delicious, all-natural products to fans all over the UK through MARLENKA Enterprises, which is The Official UK Sales Office and the direct trading subsidiary of its parent company, MARLENKA International. Our aim to consistently deliver a traditional, superior-quality MARLENKA® products. Our mission remains simple and transparent - we do what we say we are going to do when we say we are going to do it. We earn the right to hold others to a higher level of accountability by being accountable to ourselves, our customers and our business partners.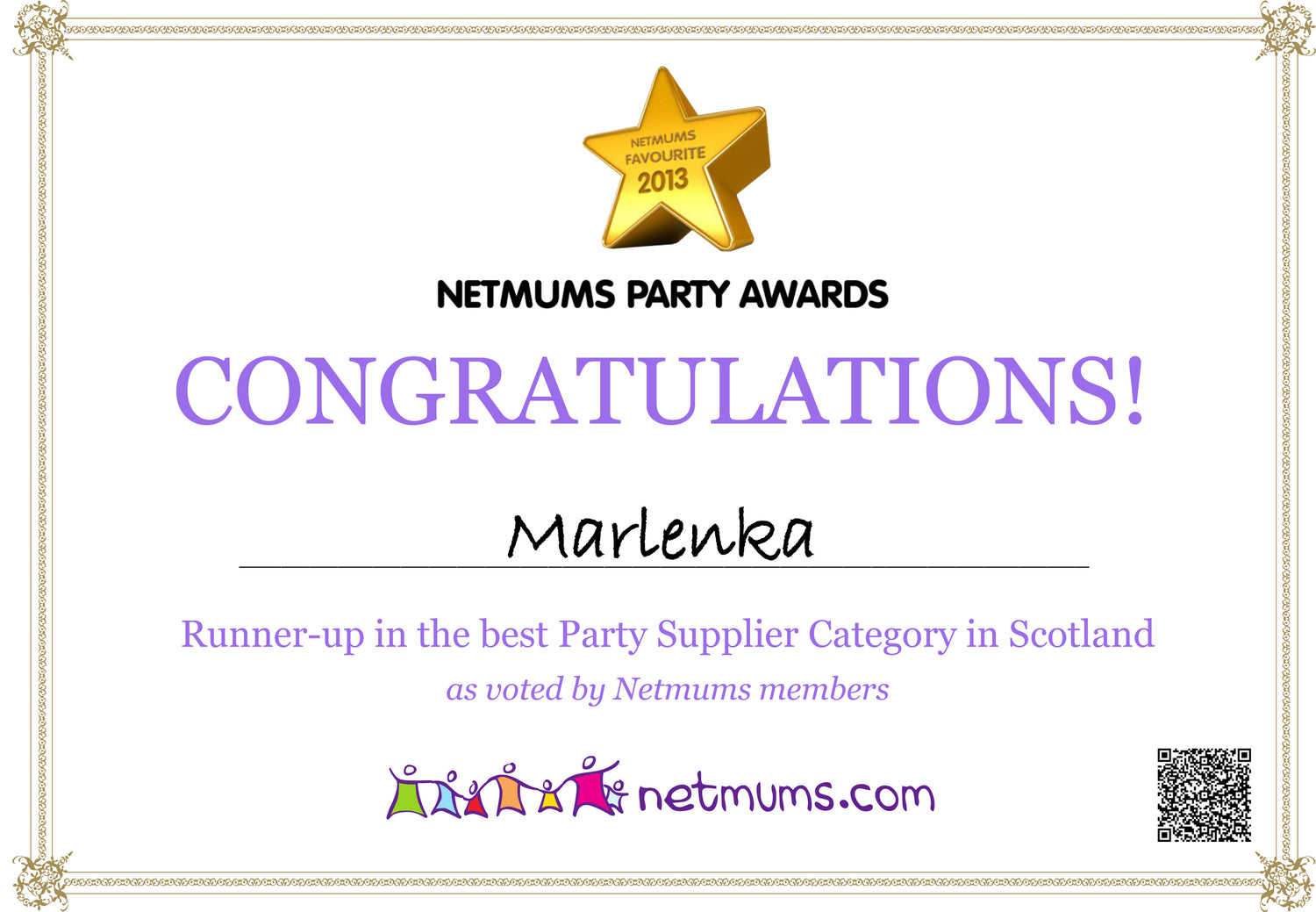 2013
MARLENKA Enterprises was crowned one of the best in the UK in the country's leading parenting Netmums 2013 Awards www.netmums.com The popular cake company in Edinburgh was voted runner up as the Scotland region's Best Children's Party Supplier. Dubbed the UK's 'Parenting Oscars', more than a million parents and childcarers were eligible to vote for the huge UK-wide prize. The national Netmums awards were set up to recognize the best firms in the growing children's party market, which is now worth a whopping £750 million a year in the UK. Netmums founder Siobhan Freegard said: "Putting on parties for little ones is very big business and the competition has been intense, but MARLENKA Enterprises stood out. Parents couldn't praise it enough."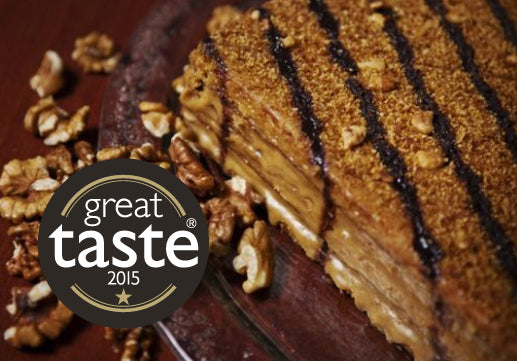 IT'S ALL ABOUT THE STARS
MARLENKA Enterprises participated in 2015 Great Taste Awards, the world's largest and most trusted food and drink awards.
Putting your food or drink to the test with judging panel of over 450 experts is a quick way to get honest, straightforward and impartial feedback from chefs, buyers, food writers and retailers. Whether your product receives a 1-, 2- or 3-star accolade, Great Taste stars are highly respected seals of approval. Speaking of which, MARLENKA is amongst the producers celebrating as its Honey Cake with nuts is now able to proudly carry the little gold and black Great Taste logo.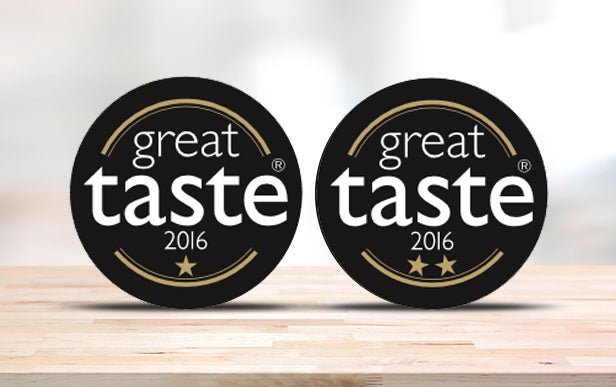 2016 GREAT TASTE AWARDS
We have been able to uphold the excellent quality and taste of all MARLENKA® products and for the second consecutive year we brought home even more awards from the UK's Great Taste Awards - the world's largest and most trusted food and drink awards.
This year big winner with not 1 but 2 golden stars is Gluten Free Honey nuggets MARLENKA. While the Cocoa honey nuggets and Gluten Free honey cake have been crowned with 1 golden star awards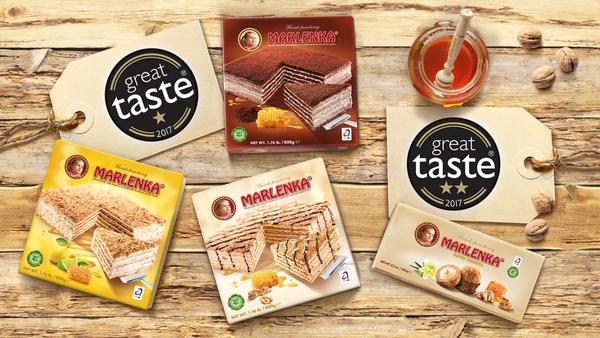 2017 GREAT TASTE AWARDS
The third consecutive year meant yet another recognition of superior quality and taste of MARLENKA® products in this year's Guild of Fine Food's Great Taste Awards.
Yet again, receiving more awards this year, than in the last year. This year big winner with 2 golden stars is Honey nuggets MARLENKA, while Honey cake with walnuts, Cocoa honey cake and Lemon honey cake have been all crowned with 1 golden star awards.